Kneecam Walks
Philadelphia, PA: April 2019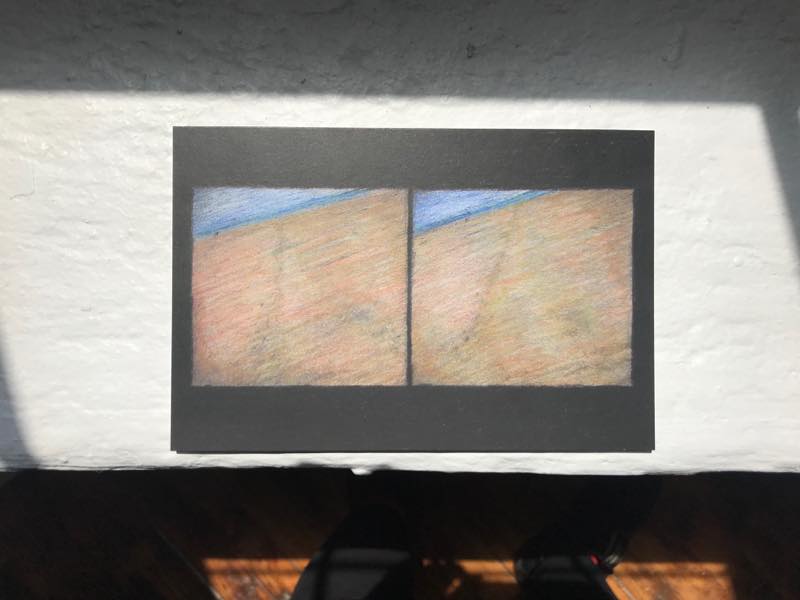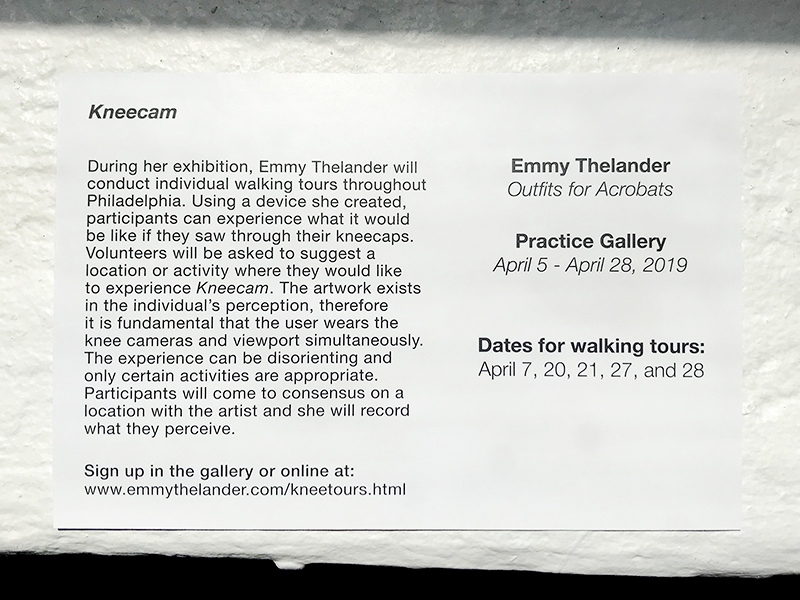 Clark Park with Steve: 4/7/2019
A walk through Clark Park in West Philadelphia includes: a birthday party, children, flower-seeing, and, finally, dogs!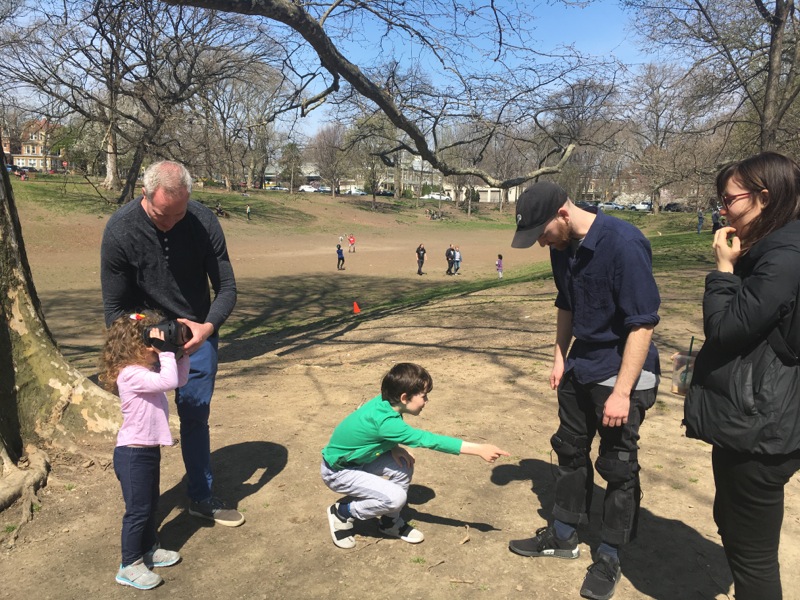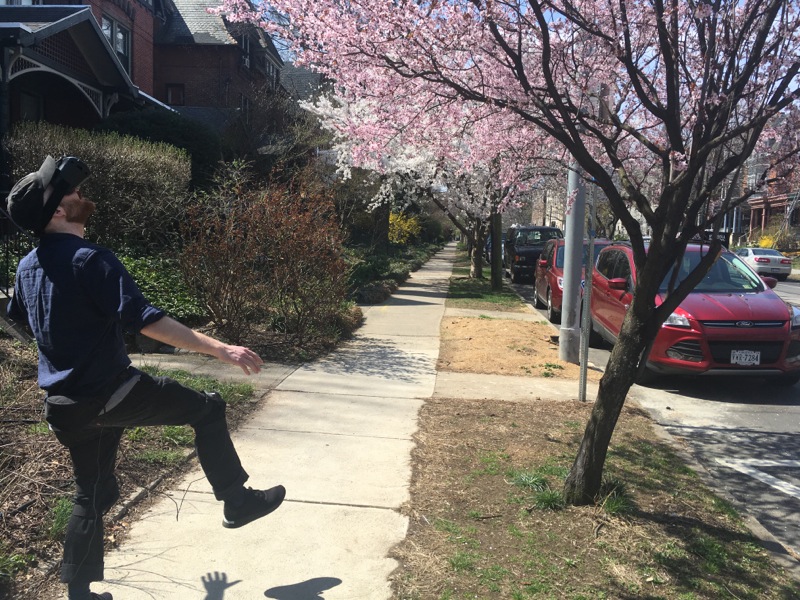 Anne d'Harnoncourt Sculpture Garden with Carlos and Keenan: 4/20/2019
A walk through the Philadelphia Museum of Art sculpture garden: Sol Lewitt up close like you've never seen, a moody Ursula von Rydingsvard, and Claes Oldenburg's Giant Three-Way Plug apparently extra massive. Plus, the Rocky steps and nubs.
Link - Ursula von Rydingsvard on Art 21
Eastern State Penitentiary with Jon: 4/21/2019
A walk through Eastern State Penitentiary: out from the center and then back in, we find an empty cell with an upturned bed, a solitary exercise chamber, and glimpses of the central surveillance tower. The hub-and-spoke plan allowed guards to monitor prisoners prior to the advent of modern surveillance technology.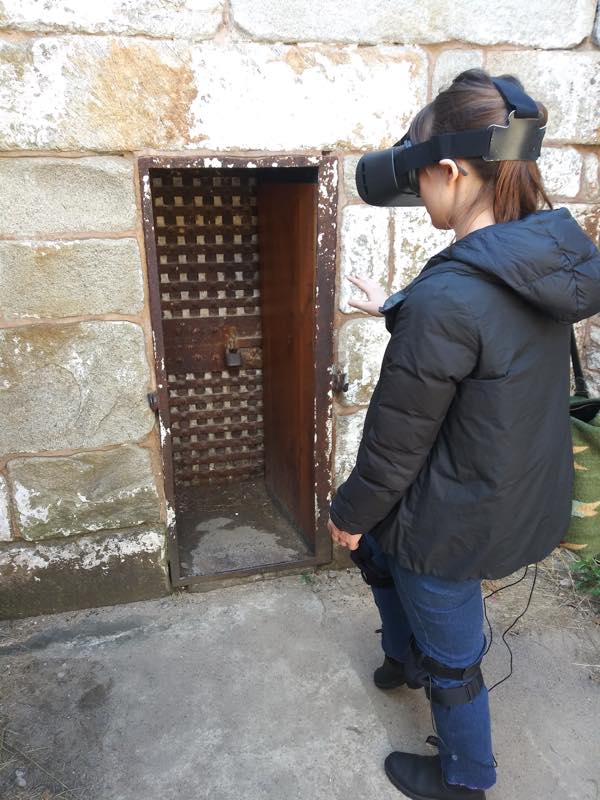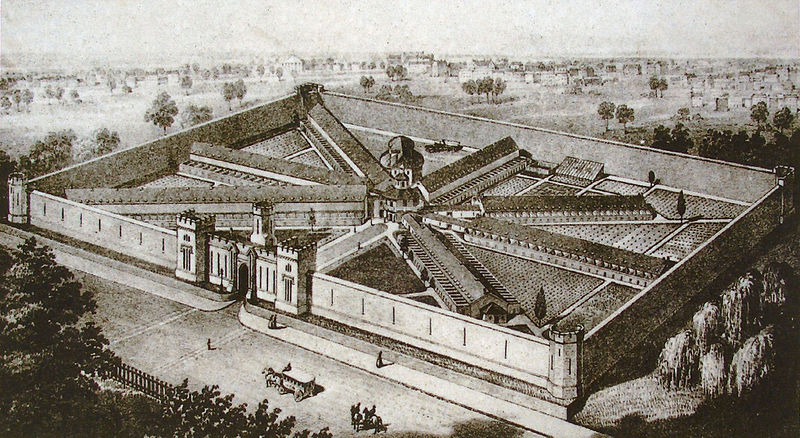 Penn's Landing with Dana: 4/27/2019
"All the fun things I've seen on this Kneecam tour are closed!" A perfect day at Penn's Landing except all of our desires—soda, entering the boat, rollerskating, fried oreos—are thwarted! Until finally, we find the red chair.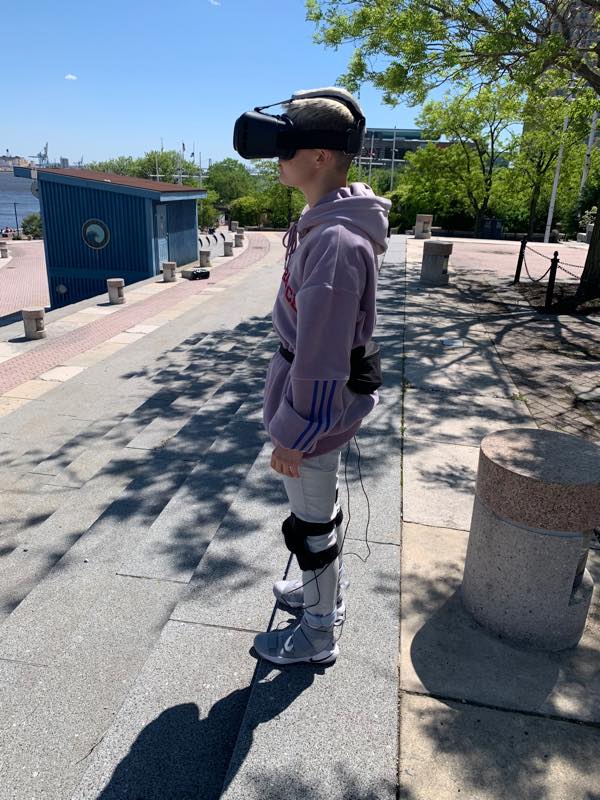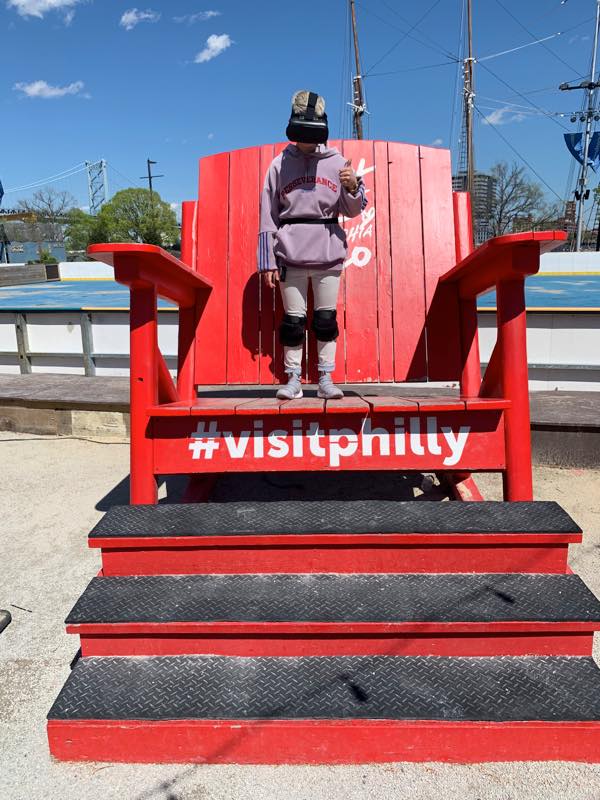 Cave of Kelpius at Wissahickon with Rachel: 4/27/2019
Rachel brings me to the Cave of Kelpius in Wissahickon Valley Park. This structure was apparently built by Johannes Kelpius and his followers in the years leading up to 1700, when they believed the world would end. They settled in this woodland area to spend the end of days in isolated meditation, making music, and studying the stars. As an artist, I sympathize with these activities. Rachel and I find a cramped, dark chamber with specks of natural and synthetic glitter. We also hike and Rachel tests her knees' vantage point from the swing on a deserted playground.
Link - Johannes Kelpius on Wikipedia
Link - Instructions for Kelpius' method of inward prayer/meditation.
It's not clear if the above text can be attributed to Kelpius or not.
Bartram's Garden and The Woodlands Cemetery with Mary, Carlos, Sofía, Pablo, and Michael: 4/28/2019
Mary leads a tour along the industrial riverscape of Bartram's Garden in West Philadelphia where the oldest botanic garden in North America offers scenic views of the natural gas hub across the Schuylkill. Pennsylvania now produces 20% of the country's gas, second only to Texas. We are accompanied by Carlos, who works for environmental justice in Philadelphia, and the directors of Beta-Local, an arts organization in San Juan, Puerto Rico: Sofía, Michael, and Pablo. Following the walk at Bartram's we attend the closing event for Roberto Lugo and Leo Tecoksy's exhibition, Graffiti & Ornament, at the Hamilton Mansion of the Woodlands Cemetery.
Link - Mary's brilliant book on the mining of personal health data
Link - Beta-Local: residency, research space, and program support for artists in Puerto Rico